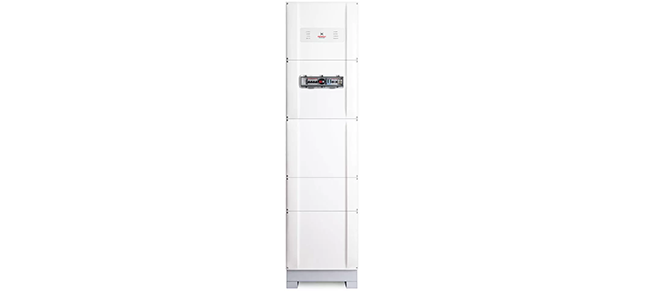 Streamlined all-in-one design
5kW solar output
Modular battery storage (4.8kWh - 11.8kWh)
Uninterrupted backup power
Intelligent software updates
Easy monitoring with the MYRedback app & Redback Portal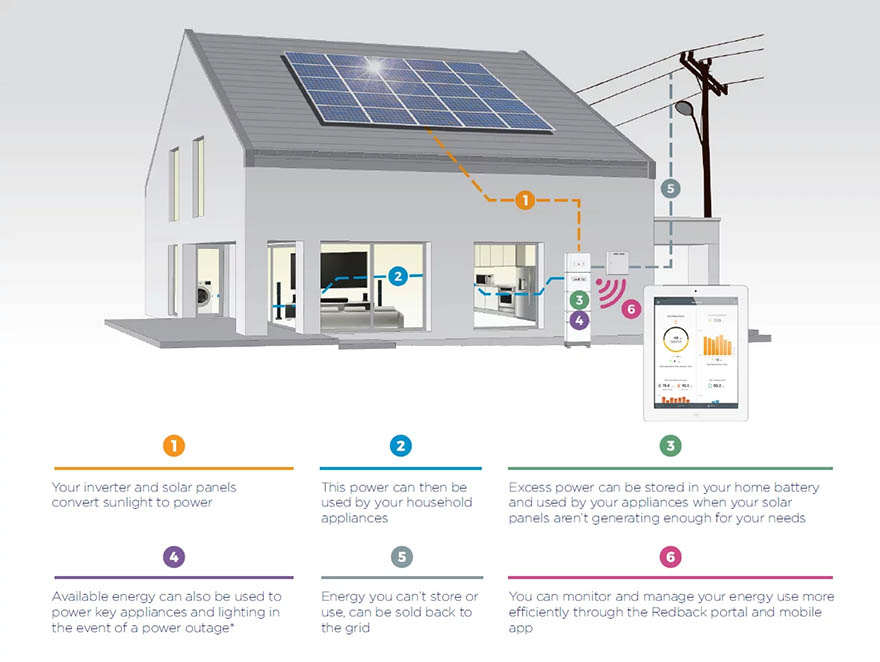 Solar & Battery Storage
We consume most of our power in the morning when we're getting ready for work, and the end of the day when we get home. However, solar panels generate most of their energy in the middle of the day. The Redback Smart Hybrid System ensures you aren't wasting valuable generated energy. Storing it in your home battery storage for later use, reducing your need for electricity in peak periods while enhancing solar energy generation and consumption.
That is Affordable,
Our engineers have developed a product that is advanced yet low-cost, and we're proud to be one of the most affordable options in the market.
Its hybrid functionality means you're able to save energy for your own personal use. And when your batteries are full, you can sell your generated power back to the electrical grid.
And Australian
The modern, all-in-one solution has been designed in Australia. Constructed from lightweight, high-quality materials suitable for exposed, outdoor installation, and tested to endure the harshest weather conditions.
With Practical Benefits.
Back up in blackouts! Never be left in the dark again, with the Redback backup power feature which targets key appliances when the unexpected occurs.* Enjoy peace of mind with an uninterrupted power supply, and feel secure in your home.
*When DC-coupled, backup circuit is connected and solar or battery energy is available. Appliances selected at time of install.