Comfort and savings with our residential inverters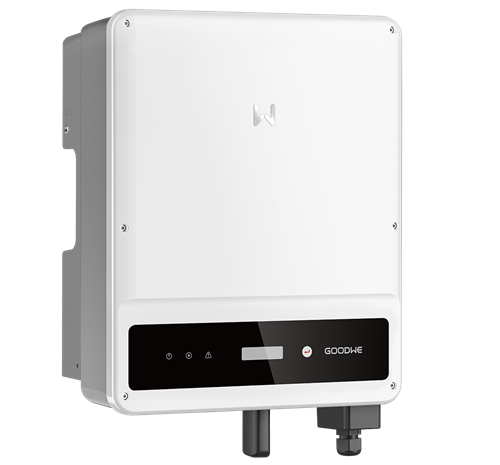 GOODWE RESIDENTIAL SOLUTIONS
GoodWe provides a solution to generate clean electricity for your own solar-powered home. When it comes to residential solutions featuring superior safety and easy installation, GoodWe is the ideal choice for homeowners to go solar. Enjoy your unparalleled experience of green energy, optimal solar energy usage, reduced electricity bills and much more.
The MS Series of 5-10kW single-phase inverters with 3 MPPTs for complex rooftops, is a powerful and versatile solution for the expanding need of the residential market. It is truly a champion over the competition in terms of DC oversizing, offering as much as 200% and achieving up to 110% AC overloading. With a start-up voltage of only 80V, the MS series is able to generate electricity earlier than equivalent products, achieving a high efficiency of 97.7%. The MS is compatible with bi-facial modules and its maximum current input reaches 16 A per string. The MS also comes with integrated Arc-Fault Circuit Interrupter (AFCI) protection and is lightweight for easy installation.
High Power Generation
With 200% DC input oversizing and 110% AC output overloading capability, the MS series is driven to its full capacity by adding extra reflections from the backside of bifacial panels, to increase the power output under low solar radiation conditions.
Low Startup Voltage, High Generation Yield
The startup voltage of MS series only requires 80 V. This considerably low startup voltage distinguishes it from the competitors in that the solar system can generate power from dawn to dusk and even in very weak sunshine or irradiation whether condition, harness as much solar energy as possible.