Case Study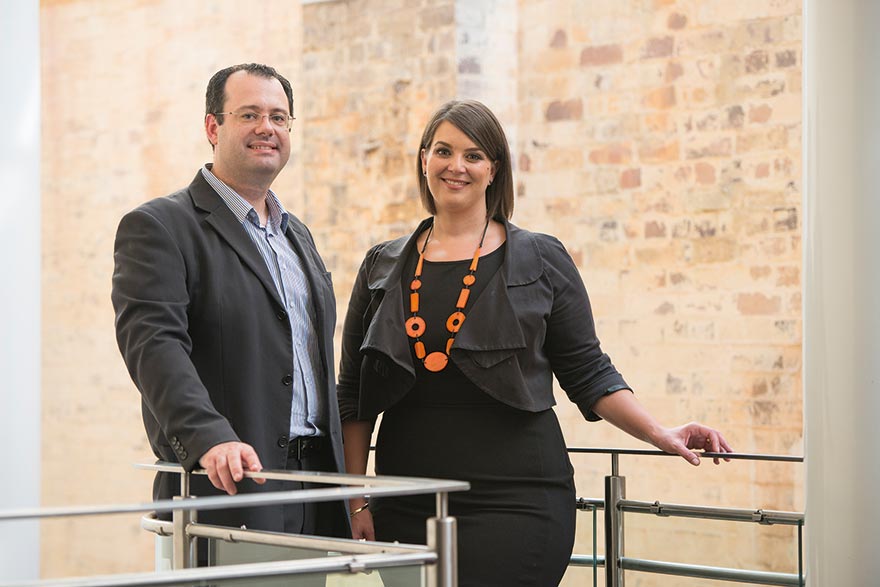 Getting the dream home right
Mark Ebenestelli recently moved into his dream home in Middle Ridge, Toowoomba. The house has been a long time in the planning and Mark wanted to get the details right. That included making sure the family had a comfortable home during hot and cold weather.
'Our old house had ducted air conditioning,' Mark said. 'You need it for both summer and winter in Toowoomba's climate. We added it after we moved in and I knew I wasn't going to do it that way round again.'
Mark went on to explain his reasons.
'There's a lot of noise and dust from the retrofitting, holes in the ceiling and so on. And that means lots of cleaning up. Plus, it didn't work out very well, because there was a dead spot that never seemed to get warm or cool like it should have.'
Mark decided to bite the bullet for his new home and get ducted air conditioning installed up front, as part of the build process.
Why Mark chose Southern Stars
The new build was a complicated one, with a two-storey house and lots of rooms. Mark's builder, Arden Vale Homes, recommended Southern Stars but Mark likes to do his own research.
'I wanted a seamless system that worked evenly across the whole house. I got several quotes and I asked around. Everyone I talked to said good things about Southern Stars. I figured my builder liked them and they worked well together, which would mean less issues for me. Plus, the pricing was competitive.'
Mark also ended up getting solar panels installed at the same time. Southern Stars are experts at delivering both services, which helped streamline the installation and make them the service provider of choice.
The next steps
'Things went more smoothly than I expected. Darren from Southern Stars walked me through a range of products and I decided to go with Daikin Premium. They're a reputable brand, and energy efficient. Their air conditioning units are known for being quiet and that was important to me.'
'After that, all I had to do talk with the builder and double-check the plans. The invoicing was done with the build and that was that.'
How did it work out?
Mark and the family are very happy with their comfortable new home. There were a few fine-tuning issues just after the air conditioning was installed, but they were soon fixed.
'At first, it took a bit longer than I expected for the cooling to kick in but Darren sent a service team around and they made some tweaks. It's all good now. I think that's to be expected with a project this size.'
'Importantly, Southern Stars didn't wash their hands of me once I'd paid the money and got the system installed. They wanted to get it right and make sure it was doing what it should.'
Southern Stars is a Daikin Super Dealer and they provide a 5-year installation warranty, over and above the manufacturer's warranty.
Mark's tips for people planning their new home
Mark has the following tips to share with people who are going through the new build process:
It may seem expensive but you will save money by installing ducted air conditioning upfront, especially compared to adding individual air cons over time. You'll get a better result too.
You'll save time and hassle if you work with a trustworthy company, because you'll be able to hand the job off and not worry about it.
Solar panels take a while to pay off, but they do pay off. Plus, you can program your appliances to take advantage of the best timing (and you won't feel so guilty about using the air conditioning!)
Retrofitting can cause dust, damage to your house, and noise. You also spend time waiting around for tradie visits. The end result may not be as good either.
Don't lose money on your ducted air conditioning
Daikin is a high quality system and Southern Stars is a top-notch service provider. Don't lose money on faulty systems, poor aftercare and high ongoing energy costs – get in touch with us!
We also offer two options for finance, Daikin Zip Money and Daikin humm90 Finance.
You can have a cool, comfortable home in summer and a warm, snug one in winter.
Just Contact Us Here or give us a call on (07) 4638 5335.