Introducing Schneider Electric new generation EVlink Home, a wall-mounted charging station designed for all your residential standalone Family Home needs.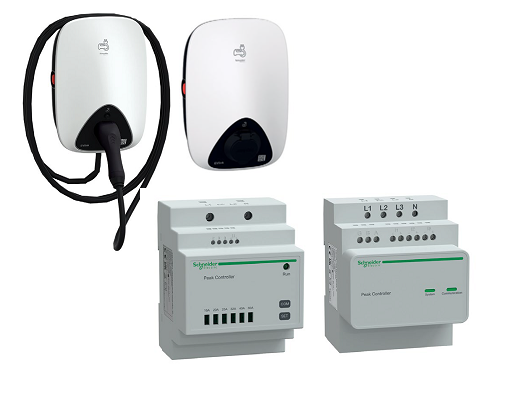 With a full range of products including the following,
EVlink Home charging stations
Budget-friendly and easy to install
2 power ranges (7.4kW 1P, 11kW 3P)
With T2/T2S socket or attached cable
Built-in internal protection: RDC-DD 6mA filter
User-friendly LED status indicator
EVlink Home anti-tripping system
Peak Controller is a load management system that adapts continuously
the available power supplied to charge the EV while taking into account
the entire home consumption.
The power availability is calculated by the Peak Controller
by comparing the utility power limit and the home consumption
gathered by a current transformer positioned on the bottom
of the main circuit breaker.
The communication between the Peak Controller and EVlink Home charger is done
over power line communication, so no need to add a communication cable.
Peak Controller is available in single-phase or three-phase.
EVlink Home Datasheet… https://www.se.com/au/en/download/document/998-21729978/
EVlink Home User Guide… https://www.se.com/au/en/download/document/GEX4292700_EN/
COMING SOON
EVlink Home Smart - Designed for today's smart homes, connected to Wiser. Residential market.
EVlink Pro AC – A scalable solution designed for buildings, carparks, multi-dwelling units & shopping centres. Commercial market.