MyAir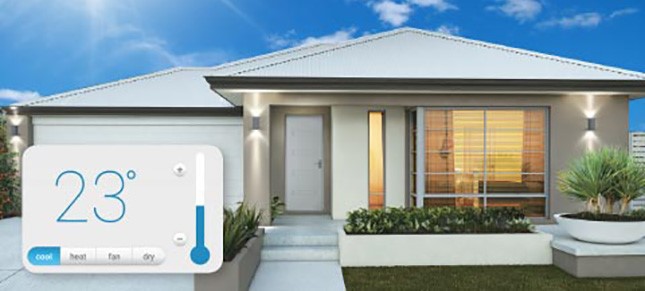 Come home to comfort year round with MyAir, our premium, reverse cycle, smart air conditioning management system with up to 10 zones and individual room airflow control
Don't sweat it, auto action the operation of your air conditioner on the hot summer days.
MyAir
Makes home the ultimate comfort zone
MyAir is our premium air conditioning management system with 10 zones, individual room air flow control and a touchscreen that can double as a tablet. Life just got even more comfortable with MyAir. Southern Stars are your Local MyAir Premium Dealer and provide installations and services throughout the Darling Downs and Moreton Bay areas, including Toowoomba, Highfields, Oakey, Crows Nest, Withcott, Plainlands, Ipswich, Caboolture, Burpengary, Morayfield, West Caloundra, Mango Hill & Jimboomba. 
Life is more comfortable with MyAir
Comfort is feeling totally in control. MyAir gives you 10 zones and the power to control the temperature in every room.
Comfort is having everything at your fingertips. MyAir's touchscreen doubles as a tablet that lets you check emails, play music and other activities that bring everyone together.
Comfort is remote control. The MyAir smartphone app acts as a remote control for your air con, allowing you to control the system from anywhere in the world.
Comfort is reliability. MyAir's quality components are made right here in Australia, so you can trust in local support, from a local business.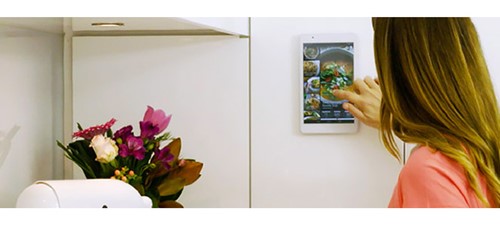 A touchscreen that doubles as a tablet
As daily life migrates online, it's handy to have a dedicated tablet for the home. In addition to controlling MyAir and MyLights, the MyPlace touchscreen doubles as an "Android" tablet that lets you keep track of the family's calendar, check emails, order groceries, play music, pay bills and so much more … all from a centrally located hub that's always powered and wall mounted so it never goes missing in action.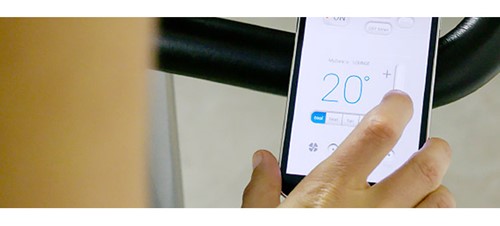 An app for additional control
MyAir comes with its own app that turns most smartphones or tablets into wireless remote controls, allowing you to control the system from the comfort of your bed or couch. The app works from anywhere your device has an Internet connection, meaning you'll be able to access it remotely using your MyAir5 app from anywhere in the world. It works on both Apple and Android devices (iOS7+ and Android V4+).