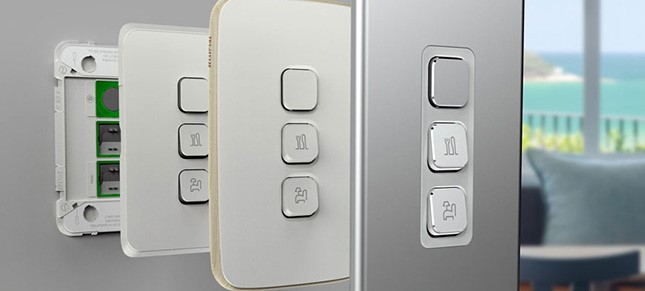 This perfect combination of fashion and function comes from changeable skins, customisable configurations and superior safety features.
Then, sensors, multi-way control and Bluetooth connectivity make home life even easier!
The freedom to express yourself
Once the grid plates are safely installed by a qualified electrician, you can change your Iconic light switch and power point skins at anytime. Simply clip off the standard skin and clip on a fresh new look!
Smart AND stylish home electrical accessories
Iconic caters for everyone. Choose from standard switches and power points, right through to smart-home technology. No matter what level of tech you have behind your accessories, you can update their look to suit your new home.