Daikin ZENA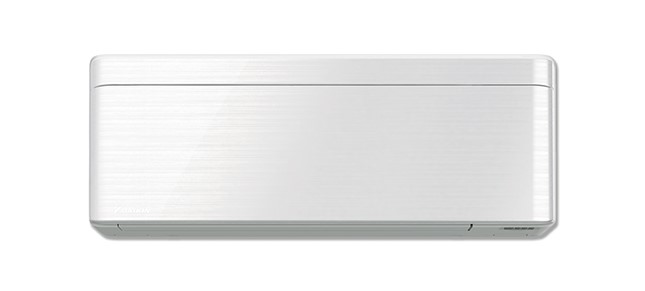 Available in Reverse Cycle (Heating & Cooling)
Capacities 2.5kW, 3.5kW, 5.0kW
Refrigerant R32
Split Systems
Features
With a remarkable blend of iconic design and engineering excellence, the Daikin Zena is designed to impress. Engineered in Europe, with optional Wi-Fi capability, the Daikin Zena is available in a silver finish or pure matte white finish.
The aerodynamic, curved front panel of the indoor unit is unique and contemporary in design. When operational, the front panel gently lifts upwards to allow conditioned air to be delivered into your room quietly and efficiently.
R32 REFRIGERANT
Enables increased energy efficiency and a significant reduction in 'Global Warming Potential Factor' - great for the environmentally conscious.

ULTRA COMPACT DESIGN
Zena not only exudes elegance in design, it is packaged in a ultra compact discrete casing size of only 295mm high, 798mm wide and 185mm deep.

BULIT IN WI-FI
Wi-Fi module for connection to Daikin's Mobile Controller smartphone interface is now conveniently included inside the casing of the indoor unit.

2-AREA INTELLIGENT EYE
An infrared human presence sensor helps prevent cold draughts and enables energy saving operations when the room is unoccupied for 20 minutes.
 
COANDA AIRFLOW
Discharge louvres designed to stream air along the ceiling for longer throws and delivering rapid cooling and even temperature distribution.

VERTICAL AIRFLOW
During heating operation, the discharge louvres stream airflow down the wall and towards the floor for improved temperature distribution and comfort.
​​