Daikin ALIRA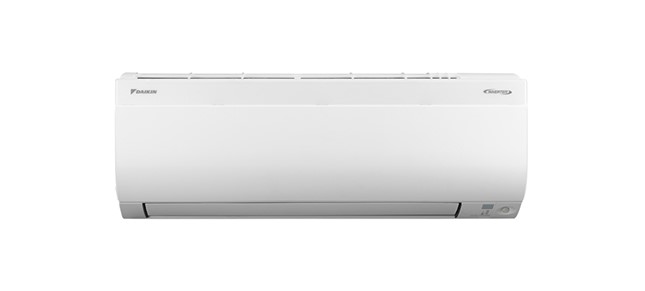 Available in Reverse Cycle (Heating & Cooling)
Capacities 2.0kW, 2.5kW, 3.5kW, 4.6kW, 5.0kW, 6.0kW, 7.1kW, 8.5kW, 9.4kW
Refrigerant R32
Split Systems
Features
Step ahead of the rest, blending in harmoniously with modern decors and delivering whisper quiet comfort at industry leading energy efficiency.
PERFECT FUSION
New R32 Alira is a perfect blend of progressive design aesthetic and superior energy performance, all presented in a compact form factor.

COANDA AIRFLOW
Discharge louvres designed to stream air along the ceiling for longer throws and delivering rapid cooling and even temperature distribution.
 
WHISPER QUIET
When in quiet mode, the indoor unit noise level drops to a whisper quiet 19dBA (20, 25 & 35 Class Model). You won't even notice that it's on.

2-AREA INTELLIGENT EYE
An infrared human presence sensor helps prevent cold draughts and enables energy saving operations when the room is unoccupied for 20 minutes.

PRECISION CONTROL
Room temperature can be set in increments of 0.5°C to ensure optimal comfort conditions all year round.

AIR PURIFICATION
Titanium apatite deodorising air purification filter traps microscopic particles, decomposes odours and even deactivates bacteria.