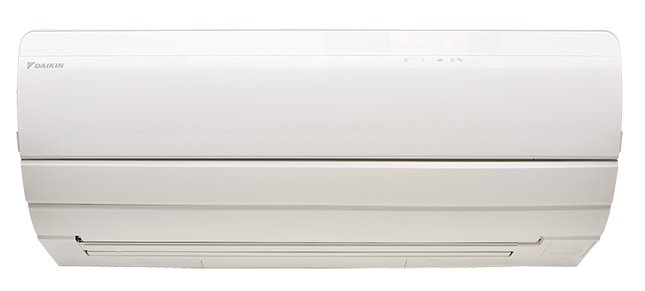 Available in Reverse Cycle (Heating & Cooling)
Capacities 2.5kW, 3.5kW, 5.0kW
Refrigerant R32
Split Systems
Features
The Daikin US7 split system air conditioner is the top of its class. Packed with advanced features that distinguishes itself from every other split system, it provides premium air quality for your home with its humidifying, dehumidifying, ventilating and air purification capabilities that not only have made it a Sensitive Choice approved product by the National Asthma Council of Australia, but has also earned it a 7-star 'Super Efficiency' rating.
It's Australia's most energy efficient split system and technology you'd expect from a Daikin.
R32 REFRIGERANT
Enables increased energy efficiency and a significant reduction in 'Global Warming Potential Factor' - great for the environmentally conscious.
 
ADVANCED HUMIDIFICATION
A humidification unit in the outdoor unit draws moisture from outdoor air and distributes this indoors to make you feel warmer and more comfortable.

POWERFUL DEHUMIDIFICATION
Cleverly reduces humidity without changing the indoor temperature by intelligent capacity control and mixing of warmer room air with dehumidified air.
 
COANDA AIRFLOW
Discharge louvres designed to stream air along the ceiling for longer throws and delivering rapid cooling and even temperature distribution.

2-STAGE FILTRATION
Outdoor unit removes carbon monoxides via a thermal catalyst. Indoor unit's flash streamer removes formaldehyde and allergens from the air.

2-AREA INTELLIGENT EYE
An infrared human presence sensor helps prevent cold draughts and enables energy saving operations when the room is unoccupied for 20 minutes.
​​