Daikin BULKHEAD SYSTEM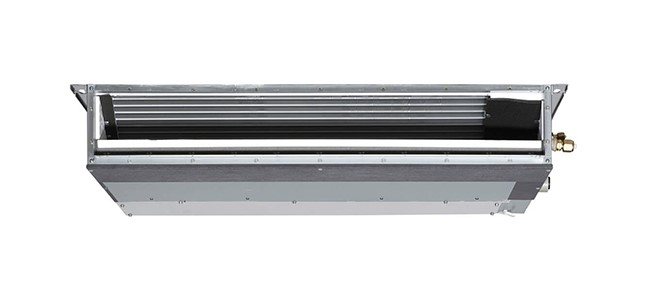 Available in Reverse Cycle (Heating & Cooling)
Capacities 2.4kW, 3.4kW, 5.0kW, 6.0kW
Refrigerant R410A
Ducted System Air Conditioning
Features
The Bulkhead range is the ideal choice for air conditioning areas where a discreet installation is preferred.
The indoor unit fits flush into the ceiling with only the suction air and discharge grilles visible inside your home and leaving maximum floor and wall space for furniture, decoration and fittings.
The Bulkhead range is truly discreet with whisper quiet operations to ensure limited impact to internal room aesthetics and acoustics.
Ultra Compact
Compact form factor - measuring at 200mm (H) and 620mm (D), makes it suitable for a variety of applications.
 
Quiet Operation
Noise levels are truly discrete and whisper quiet at 35dBA (25 Class Model).

Auto Fan Speed
An optimal fan speed is automatically selected to suit the set temperature for a more efficient operation.

Flexible Return Air
Option of a rear or bottom suction return allows for greater installation flexibility.

Night Set Mode
Temperatures are gently adjusted to prevent excessive cooling/heating for a more pleasant night's sleep.

Standby Power Function
Automatically reduces energy consumption when the system is not in use.