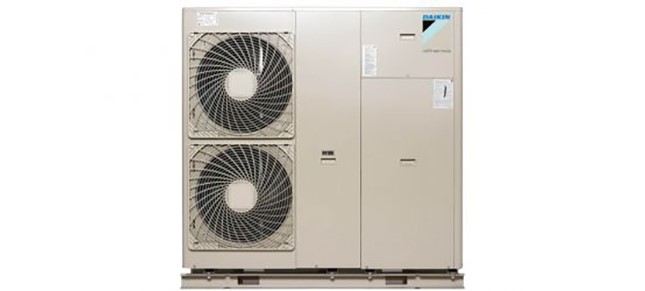 Available in Reverse Cycle (Heating or Cooling) Heating Only
Capacities Reverse Cycle: 11.2kW, 14.0kW, 16.0kW Heating Only: 11.2kW, 14.0kW, 16.0kW
Refrigerant R410A
Altherma Hydronic Heating
Features
Daikin Altherma Mono-Bloc is a highly flexible, energy efficient heating system developed to meet the needs for homes where space is limited, thus providing greater freedom of installation.
This system extracts heat from the outside air, raises this heat to a higher temperature and then distributes warmth around the home. At the heart of the system lies an air to water heat pump in an all-in-one inverter outdoor unit removing the need for an indoor hydrobox, further saving space.
You'll feel the warmth under your feet as it heats your home from the floor up to provide maximum comfort.