AGTV14LAC 4.2KW(C)/5.2KW(H)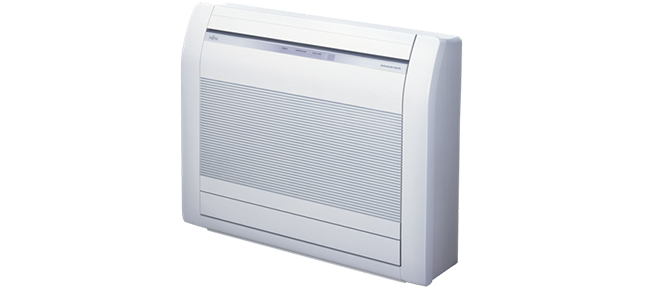 Slim and lightweight, these floor models provide convenient access closer to the floor. Ideal for both residential or commercial applications.
Inverter - Floor Console
Features
AUTOMATIC LOUVRE
The position of the louvres is set automatically to match the operating mode. It is also possible to adjust the louvres using the remote control.

AUTOMATIC AIR FLOW ADJUSTMENT
When auto mode is selected for the fan, the micro-processor adjusts the airflow to follow changes in room temperature.

SLEEP TIMER
The micro-processor gradually changes the room temperature, allowing you to sleep comfortably at night.

AUTO-CHANGEOVER
The unit automatically switches between heating and cooling modes based on the temperature setting and room temperature.

AUTO SHUT LOUVRE
The auto shut louvres close or open automatically when the unit stops or starts.

AUTO RESTART
Should there be temporary loss of power; the unit will automatically restart itself in the same operating mode, once the power is restored.

PROGRAM TIMER
This timer allows selection of one of four options. ON, OFF, ON > OFF, or OFF > ON.

DOUBLE SWING AUTOMATIC
Complex swing action of the louvres enables them to swing automatically in both horizontal and vertical directions.