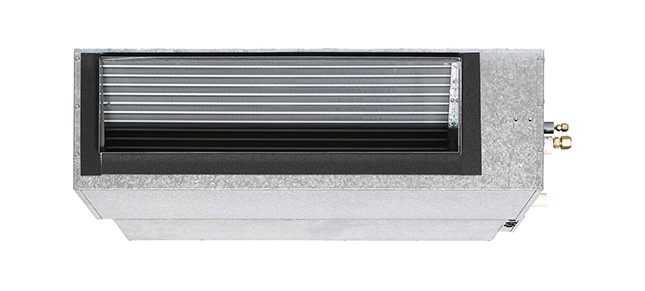 Available in Reverse Cycle (Heating & Cooling)
Capacities 5.1kW, 6.0kW, 7.1kW, 10.0kW, 12.5kW, 14.0kW, 16.0kW, 18.0kW, 20.0kW, 24.0kW
Refrigerant R410A
Ducted System Air Conditioning
Features
Daikin Premium Inverter provides superior comfort in next to no time.
Engineered to deliver remarkable energy performance, design flexibility and R22 retrofit capability, the Premium Inverter Ducted range is perfect for providing discreet air conditioned comfort throughout your entire home.
INDUSTRY LEADING ENERGY PERFORMANCE
Achieved with a redesigned cross-pass heat exchanger, DC fan motor and improved refrigerant control technology.

INVERTER TECHNOLOGY
An inverter system works like the accelerator of a car, gently increasing or decreasing power. They reach the desired temperature quicker and steadily maintain it without fluctuations.

R22 RETROFIT CAPABILITY
Provides a cost effective and convenient upgrade from an existing R22 ducted system whilst retaining the field piping.

WIDE CAPACITY LIMIT
Allows continuous operations even on the hottest days of summer, or the coldest days of winter (max ambient temperature in Cooling 46°CDB and Heating -15°CWB).

NIGHT QUIET MODE
Reduces the outdoor noise levels during sleeping hours and automatically resumes normal operations in the morning.

AUSTRALIAN MODE
Indoor units are specifically designed and manufactured to Australian standards to withstand the harsher summer climate.